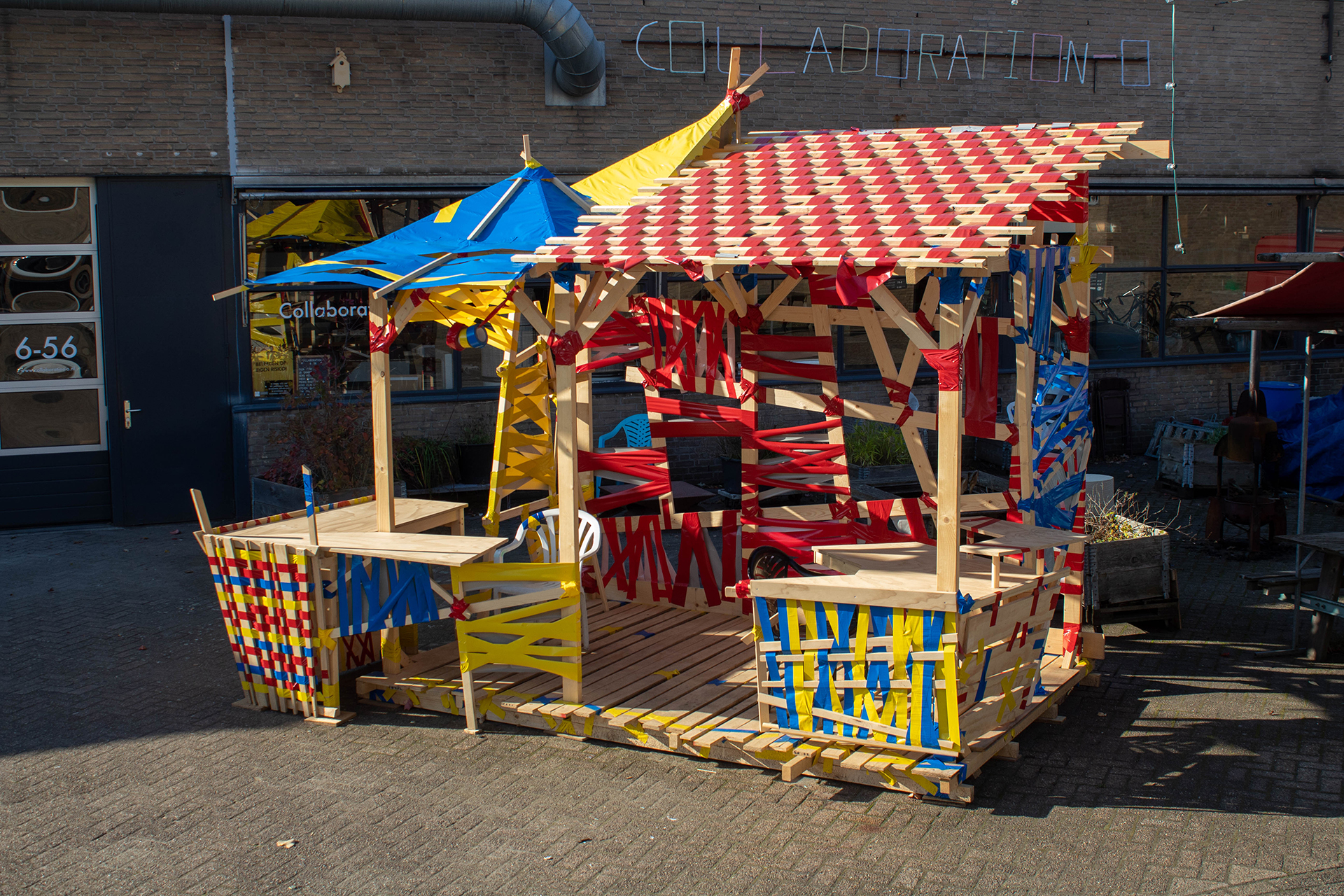 Is building a house possible with wood and duct tape? This challenge has been taken by JB for the occasion of the Dutch Design Week 2021, he proposed to build a shed and see what's possible with his favourite materials.

During the construction, JB has been updating his progress on Instagram in a form of stories. The use of social media for a DIY project such as this on is interesting as people kept commenting and reacting to what he was doing. The building tutorial is available on his Instagram profile.

Presented during the Dutch Design Week 2021 at Sectie-C, Eindhoven

Wood, plywood, hardware, duct tape

2021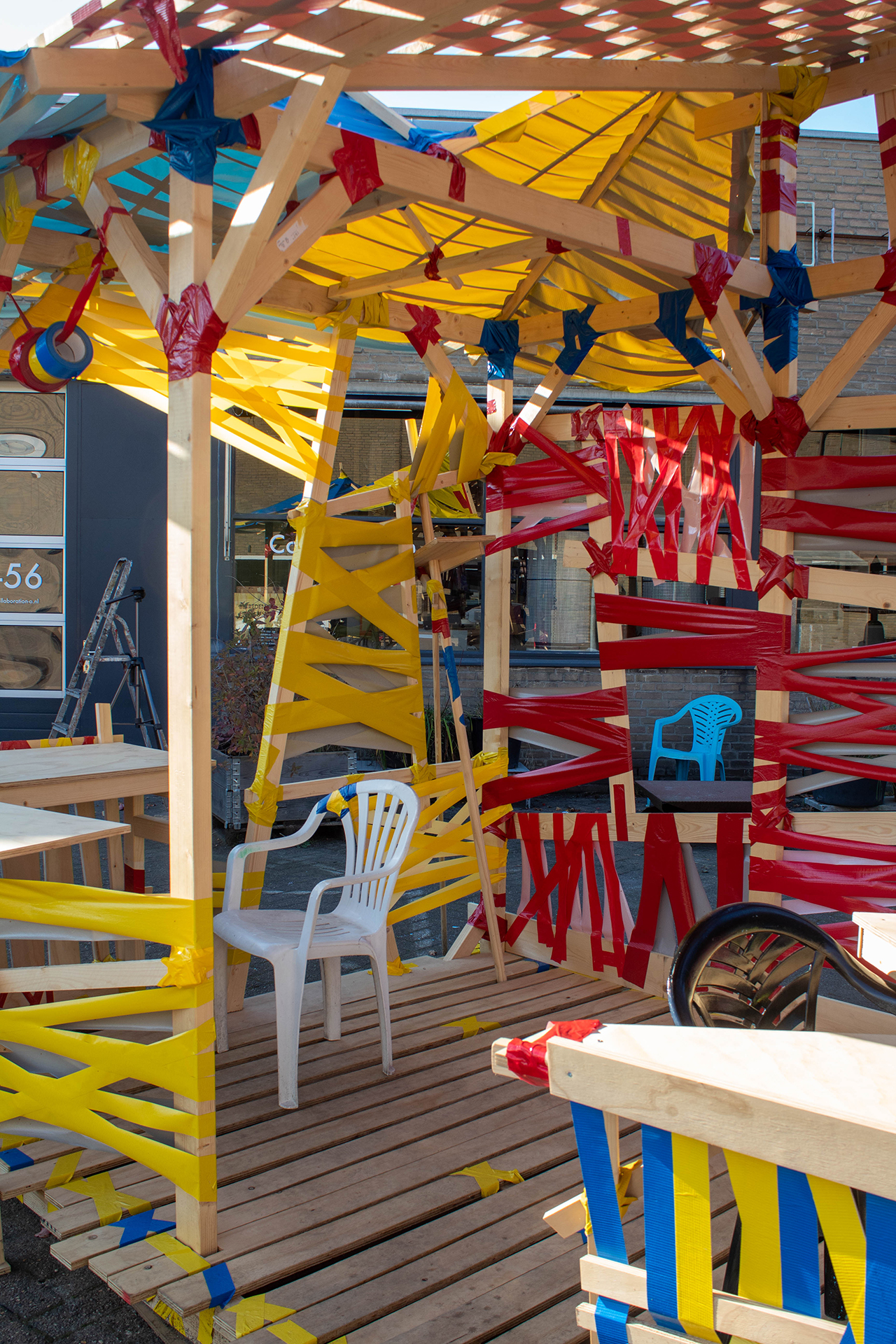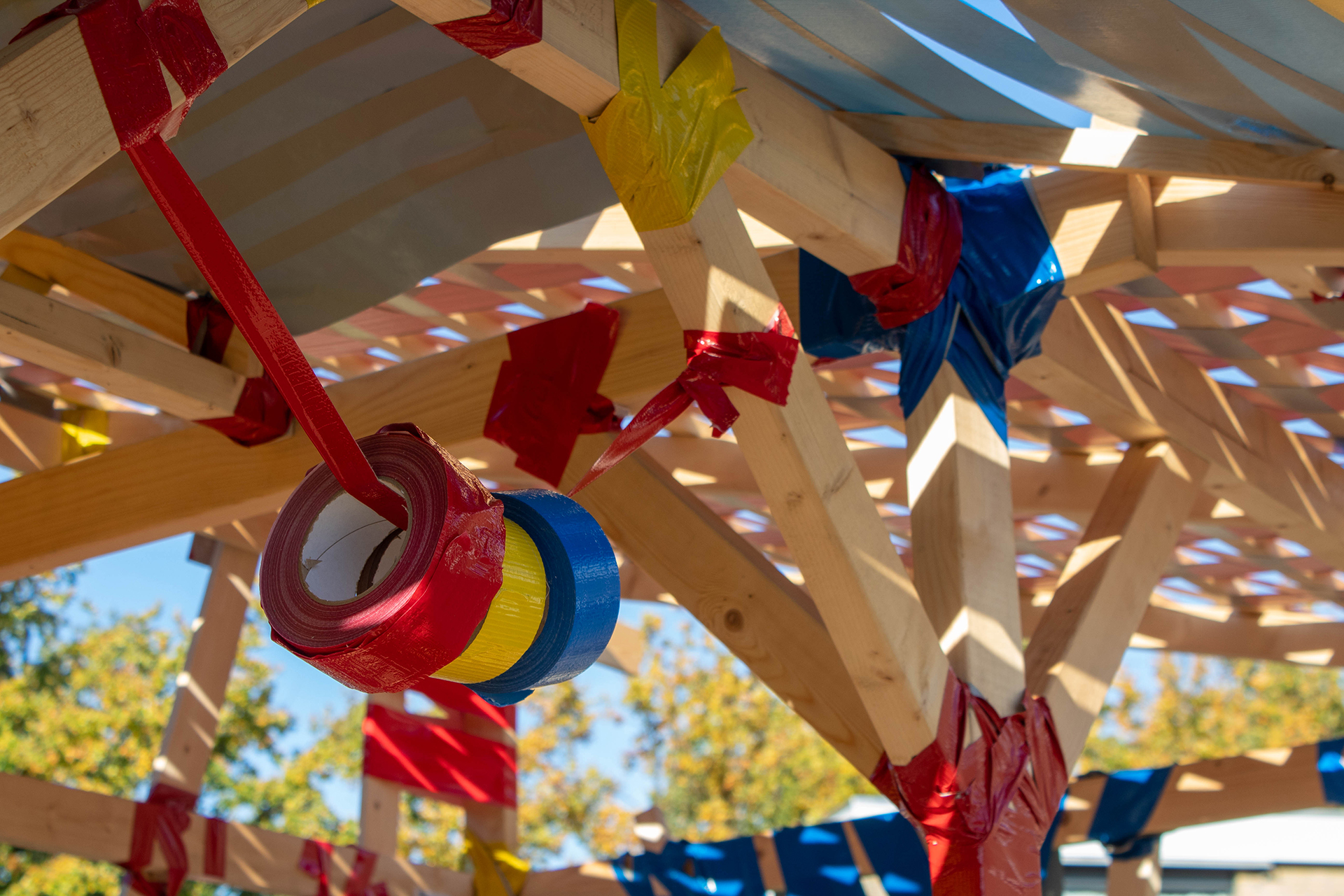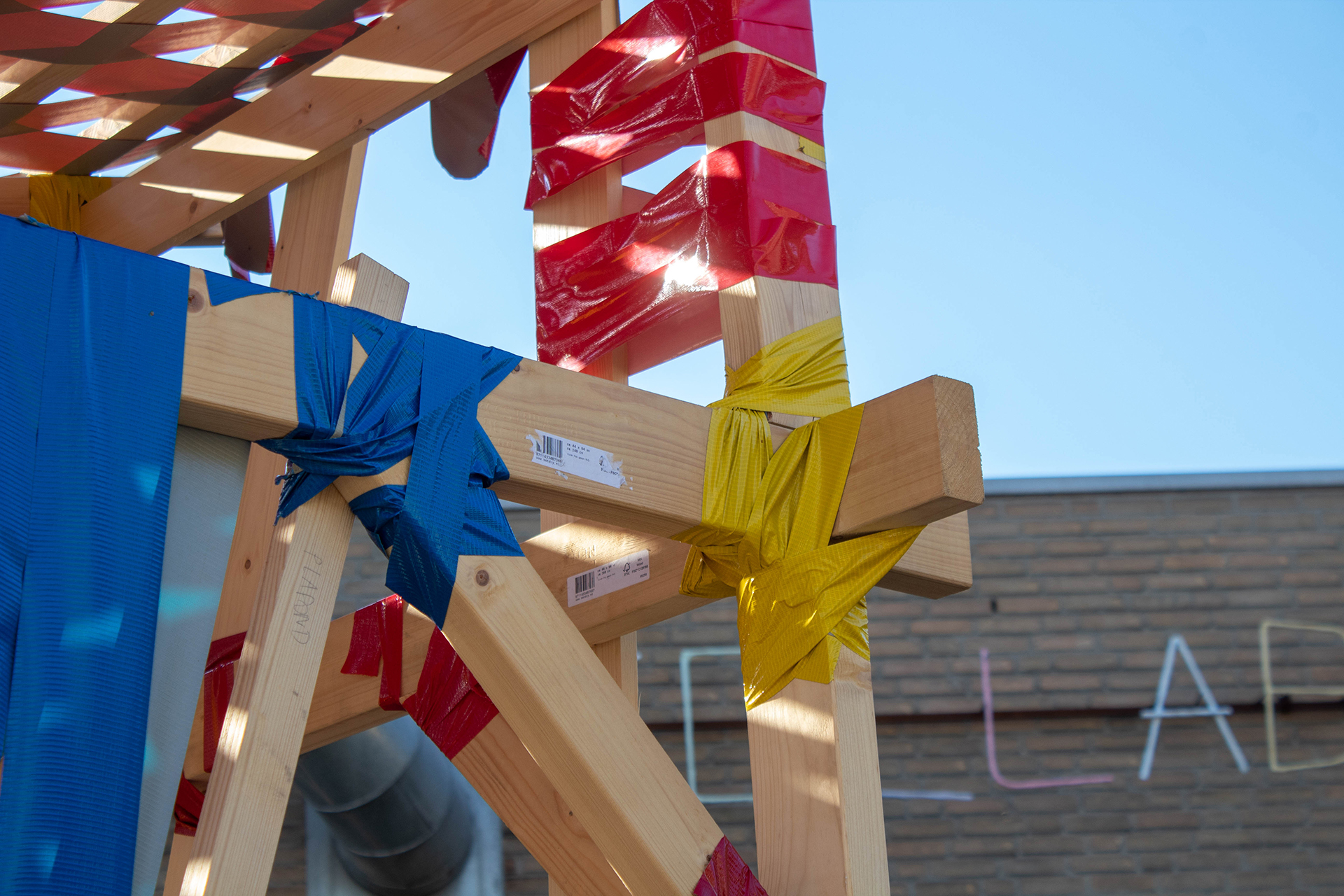 For this piece of roof, the tape is aligned with a little part that is sticked to each other. This creates a sort of tarp that is pretty effective against rain. Attached to a wooden frame underneath by the help of staples, and it can take any shape you want.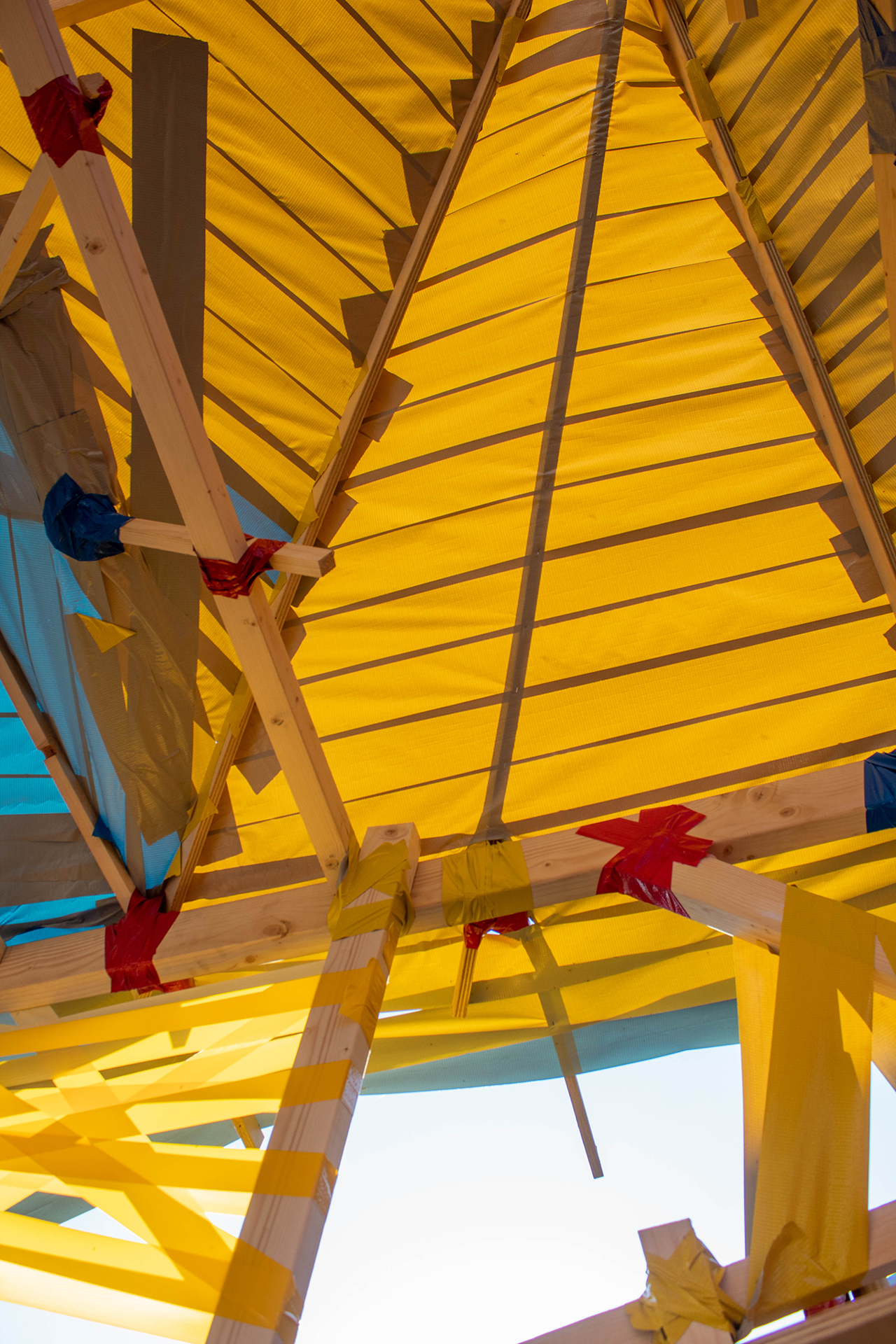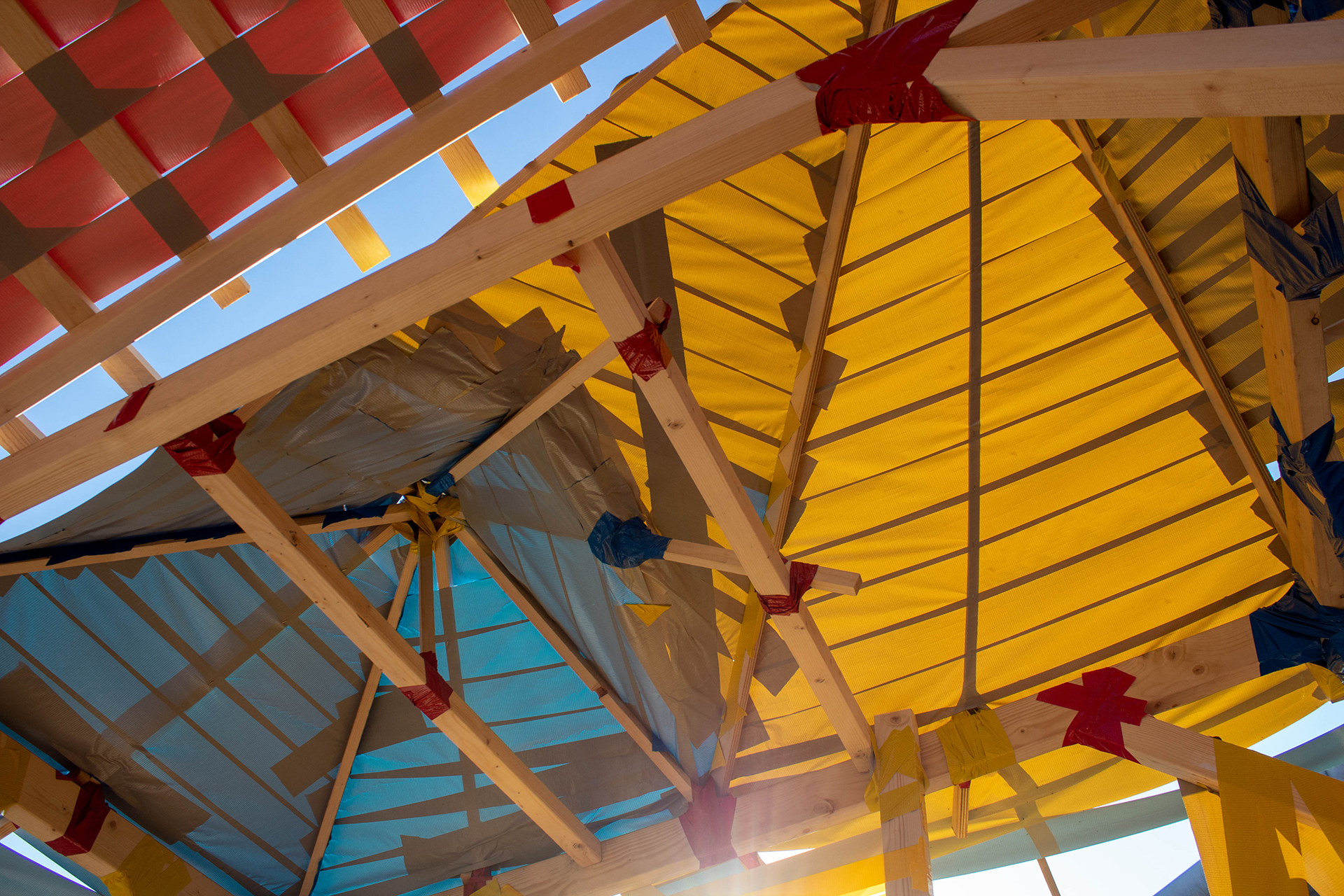 This roof is made by weaving strips of tape around a wooden frame. It creates a solid piece that make nice light reflections, but less effective against rain.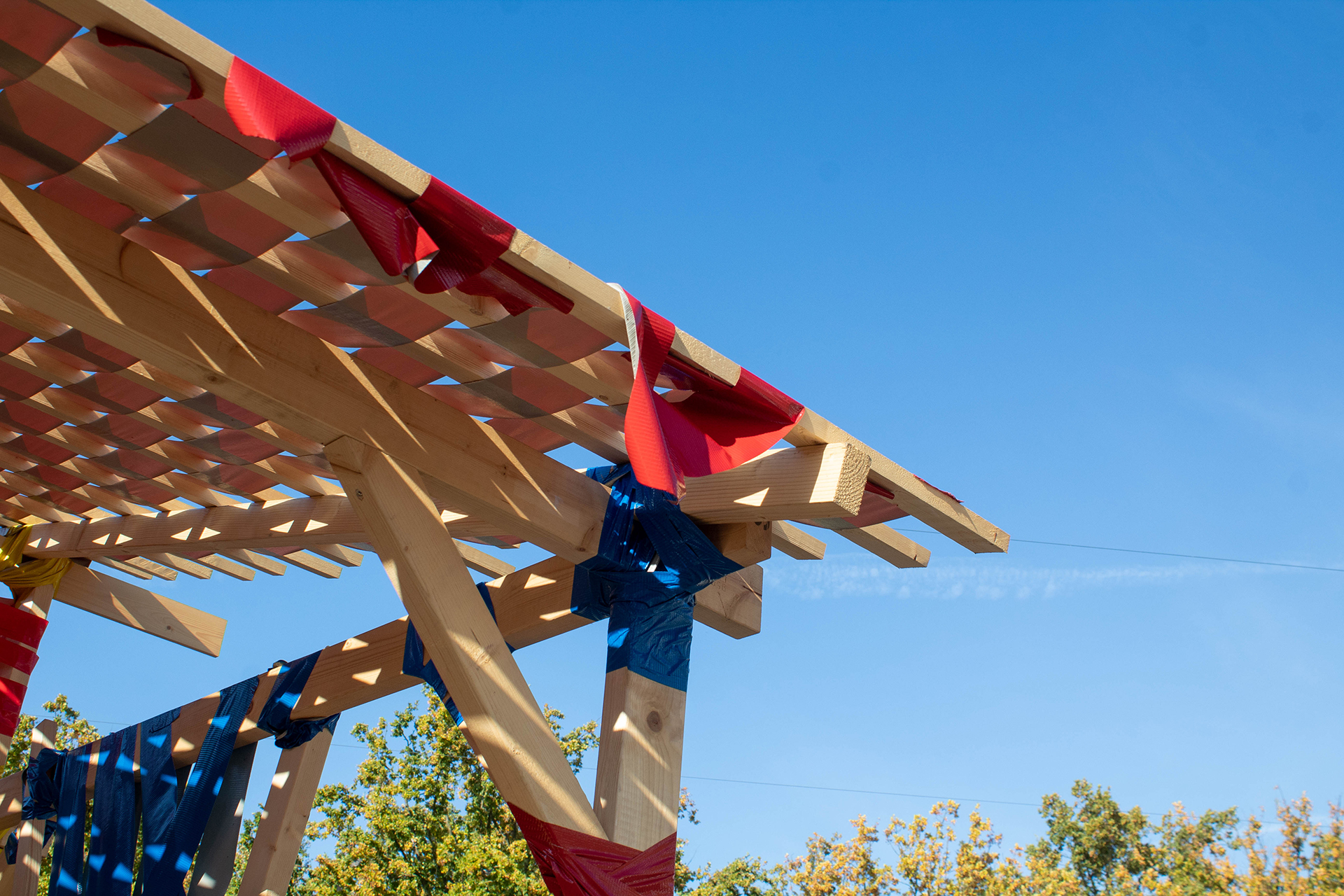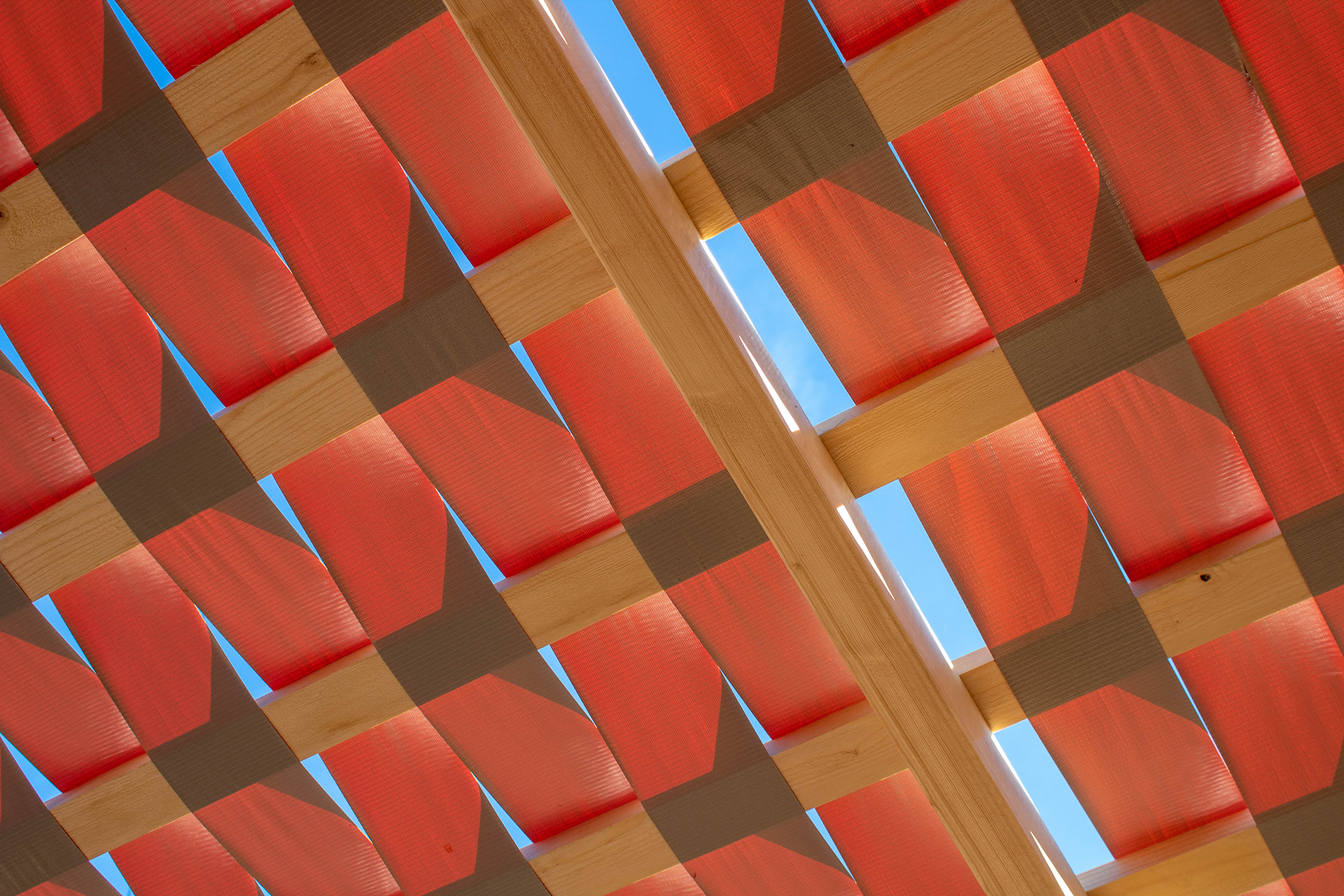 The floor is made by slices of plywood put on the ground frame. This one should have a spacing of 40cm between each pole to prevent the floor from bending.